Rapid Weight Loss Binaural Beats, Six Pack Shaping 8 Hour | Tone Up your Body | Good Vibes
Beat your weight loss obstacles
Hit a wall
We've all been there. Our busy lifestyles combined with high self-expectation and the stress that goes with balancing work and play all make for a challenging environment to stay lean in. Research bycareerbuilder.com shows that 1 in 10 people are eating more in response to money worries and longer working hours. But with the correct lifestyle tweaks incorporating the latest scientific secrets, keeping the weight off your middle can be done, despite what life might throw at you. Use these tips to clear every obstacle on the course to your ideal weight.
Recession bites
The UN Food and Agricultural Organization says the cost of dinner is at a two-year peak. Rising food prices are forcing all of us to cut a few nutritional corners, with quick-win carbs the go-to snack. "But if your diet is high in starchy carbs then you'll hit a weight-loss wall," warns Dr John Briffa, author ofWaist Disposal.
Clear it:Economics doesn't have to trump nutrition. You can construct inexpensive meals without the slow-down on the slim-down, says Helen Riley, nutrition scientist at the British Nutrition Foundation (BNF). Natural foods including organic meat and veg are best. "Try a stir-fry with strips of lean beef, chopped veg and noodles or a platter of cold meats with boiled potatoes and steamed veg," she says. These are inexpensive, low in fat, and with just enough carbs to satiate those cravings.
The exercise binge
Launching yourself onto the treadmill doesn't guarantee results because people who gorge on aerobic exercise tend to eat more. Researchers at Louisiana State University in the US believe they eat to restock energy supplies – and inadvertently reload more calories than they burned off during training.
Clear it:Resistance training is a more assured route to weight loss. As well as building muscle, it raises your basal metabolic rate, which translates to a higher calorie burn. Tackle a 12-minute resistance programme every day. "The first six minutes focus on exercises for the upper body: press-ups, shoulders presses, curls and crunches," Briffa says. The second six combines jogging on the spot with squats. Not only will your weight shift faster, but an athletic physique comes ready-made.
Too quick to be slim
If you're time-poor at meal times, chances are you're fat-rich. Studies from the American Survey of Obesity found that men who are 'too busy' to eat breakfast are 4.5 times more likely to be obese compared with those who eat a morning meal.
Clear it:"Eat a meal of protein, complex carbohydrates and essential fats within twoand- a-half hours of rising," says nutritionist Ian Marber, consultant at The Food Doctor clinic (thefooddoctor.com). Try sardines straight from the tin spread on a wholemeal bagel. Then, slow down your scoffing speed at all meals. Research in theBritish Medical Journalfound that learning to slow down at the dinner table makes you three times less likely to be overweight. Put the brakes on at dinner and you'll accelerate your weight loss.
Feeding anxiety
There's a good chance you're putting too many hours in at work to keep the weight off. Research from business consultants Right Management shows that 79% of us are now dealing with higher workloads compared with two years ago. The extra stress hinders weight loss because you consume more sugars.
Clear it:A lean beef steak will spike your dopamine levels, reducing stress, but it's also one of the best sources of protein you can get. Research from Washington University found that increased protein in your diet will suppress hormones that stimulate hunger. Couple this with a glass of cherry juice before bed, which reduces the digestion-disrupting effect of stress. You'll wake up more relaxed and less likely to tiptoe to that vending machine at 11am.
The denial fixation
The journalAppetitereports that people who suppress thoughts of their favourite foods actually eat more of them, whereas men who talk openly about healthy eating consume fewer and smaller portions.
Clear it:Terminate the embargo on your favourite foods, even if they're as lardy as a Friday night fish and chips. "Setting goals like 'I will never eat that again' is a bad way to control yourself," says James Erskine, professor of psychology at the University of Hertfordshire. "It would be much better to say 'I will reduce my consumption and if I do have it once a month it's no big deal.'" Research from the University of Pennsylvania found that when subjects were periodically rewarded they lost 16lb (7.2kg) over four months – 12lb (5.4kg) more than those who weren't rewarded.
Video: Rapid Weight Loss Binaural Beats, Six Pack Shaping | Tone Up your Body | Good Vibes
Beat your weight loss obstacles images
2019 year - Beat your weight loss obstacles pictures
Beat your weight loss obstacles advise photo
Beat your weight loss obstacles picture
Beat your weight loss obstacles new picture
pictures Beat your weight loss obstacles
Watch Beat your weight loss obstacles video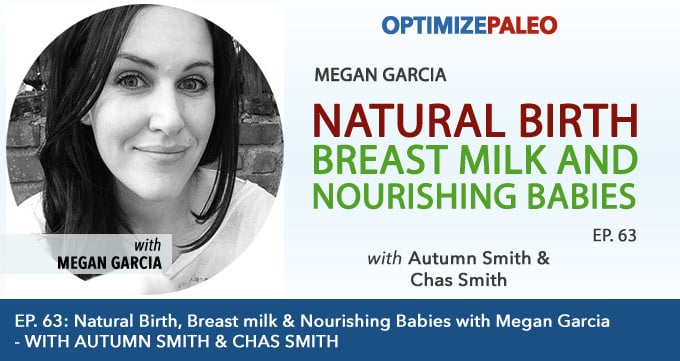 Forum on this topic: Beat your weight loss obstacles, beat-your-weight-loss-obstacles/ , beat-your-weight-loss-obstacles/
Related News
10 Famous Singers Who Could Make Surprise Appearances on Taylor Swift'sTour
Braid Into Long Straight Hair: Braided Hairstyles Ideas
Over 40 Youll Want To Do These 5 Exercises Every Week
How to Be a Mistress
How to Use All the Veggies in Your CSA without Going Crazy: Part 2
How to Keep Multiple Chinchillas
Kenzo x HM Is Officially Coming In November
Spaghetti Squash Nutrition Facts
8 Powerful Reasons to Love Your Enemies
The best capes to buy now because they look so cool
I Took Sexy Pin-Up Girl Photos When I Was 33 Weeks Pregnant
Date: 07.12.2018, 16:37 / Views: 62451
---